Regular price
$120.00 USD
Regular price
Sale price
$120.00 USD
Unit price
per
Sale
Sold out
This service is designed to bring your soles back to life. 

The

 

yellowing 

on your soles might not be dirt but the result of oxidation, 

a

 chemical reaction 

that

 causes some materials to 

turn

 

yellow

. It cannot be removed with cleaning but it may be reversed with our re-icing restoration.

View full details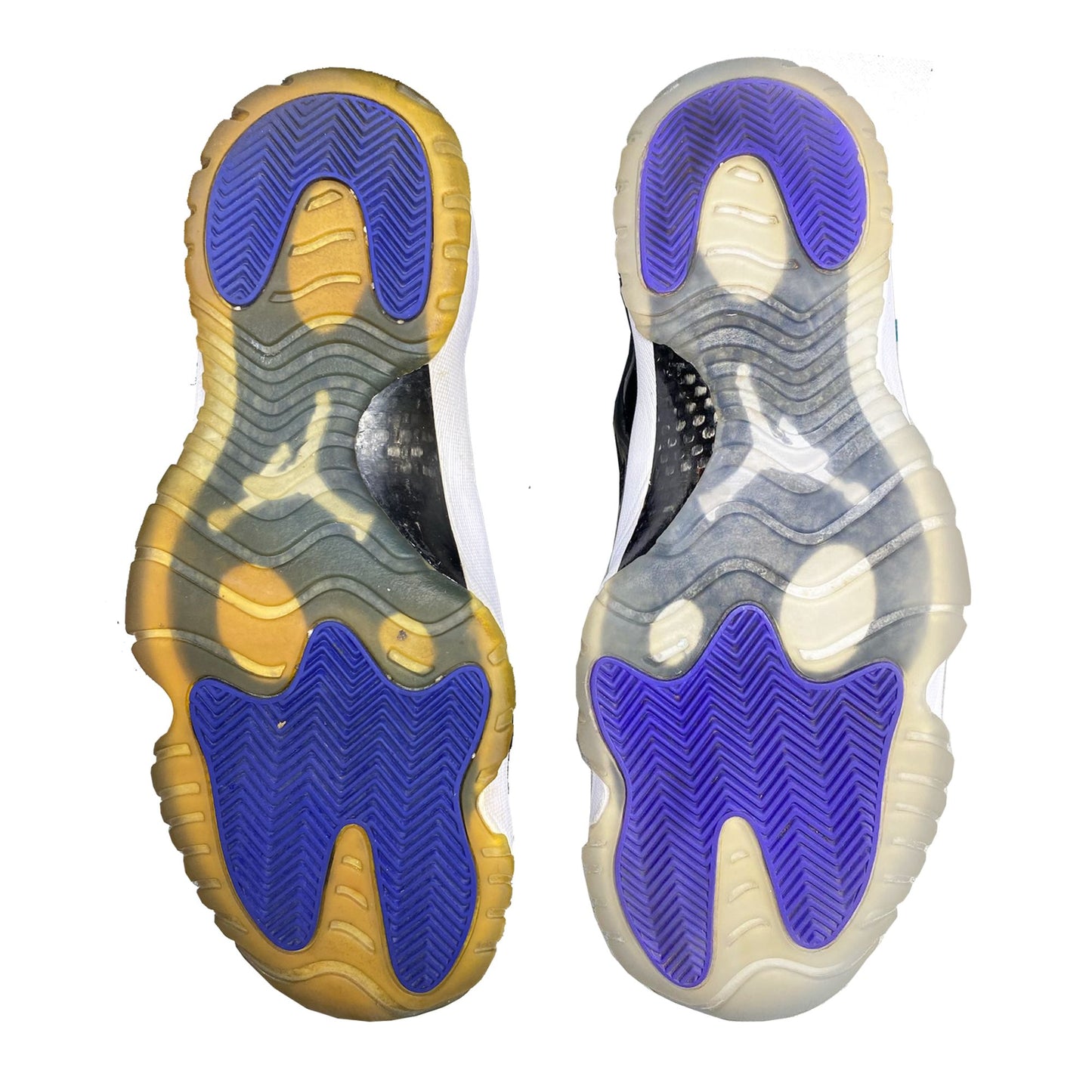 Collapsible content
What does it include?

Our De-yellowing Restoration Service includes:

- Standard cleaning service to prepare the shoes for the restoration work. Cleaning includes: cleaning of uppers, midsoles, outersoles, laces, insoles, removal of minor scuffs and stains, disinfecting and deodorizing.

- Restoration service: This service is focused on de-yellowing for clear soles which is also referred to as re-icing. Some soles will turn yellow. It's a natural process called oxidation that results from the sneaker's exposure to air. Even if you've never used the shoes, this process is hard to prevent. But we can try to reverse it!

Re-icing services do not include sole re-painting, re-glue, swap or any repair to the uppers or insides of the shoe.
Is this the right service for you?

Soles are paramount to the look and performance of your shoes. Sole work will not only give your shoes a fresh appearance but also prolong their life!

Keep in mind re-icing is not an exact science and results will vary depending on the age and condition of the shoe.

Not sure if this is the right fit for your shoes?

Describe the condition of your shoe here and we'll help you select the right service from our menu.
How does it work?

Mail-in your shoes to our studio, our experts will bring your soles back to life. Just follow these 3 simple steps:

1) Select your quantity of pairs and complete your order.

2) We will send you an email confirmation with the shipping label. Pack your shoes in a box, attach the label, and drop them off at any of the courier-of-choice's drop-off locations. You'll be mailing the shoes to our Shoozas Studio in Maryland!

3) Our team of shoe experts will perform the selected service. We will return your shoes for free to the address provided at check-out.
How long will it take?

Turnaround times will depend on your location and the shipping option selected at check-out.

Our Re-icing Service takes 12-15 days including shipping.

Opt-in to Shoozas SMS and text us for updates. We will always keep you updated on the progress.
De-yellowing and re-icing are not exact sciences... results will vary depending on the age and condition of your shoes
Make sure to inspect the complete outsole. If the outsole is loose anywhere, please let us know, as this may affect our ability to complete the service.
Too far gone... 🫣

We love all shoes, but in cases like this, we have to be honest and say... yours deserve a rest.

Looking good! 😏

Older and more worn pairs will not always lose 100% of the yellowing but you will see a significant improvement.

Look who's back 😎

Less worn pairs yield the best results. The lesson here: send your shoes before it's too late!
Ask our shoe experts
Describe the condition of your shoe, attach pictures, and we'll help you select the right service from our menu.